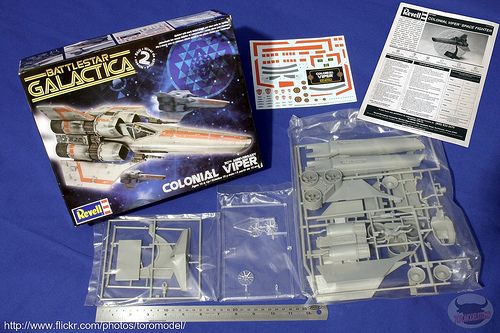 This is one kit I need not go into much details on how you could build up your Colonial Mark I Viper as seen by the many beautiful and creative builds out there (just google "
Mark I Colonial Viper
" and you can see some of them) , but from my observation and based on feedback I had gathered, there are still many who are not aware of what is available to them. So this post's objective is just to let everyone know what is still accessible .... that is as of 3rd Sept 2012.
I have also noticed that previously when I had highlighted the direct links at my earlier post to those after market parts, through the course of time some of these became extinct .. ok, out of production, the links then became dead links. So what I am going to do now is just highlight them here and post where you can get them. If you can't find those items there, I suggest maybe writing to the shop owner first.
Alrighty, let's begin.
Cockpit Upgrade/Conversion
Why upgrade the cockpit for this kit when its hard to see the inside once she is build? You will probably hear this played over and over and you know what. it is really up to you. As a scale modeler, I'd rather have the best for my kit but others may just opt for a quick build. So if you are interested in working on the cockpit tub, read on.
First of all, if you happen to have the older issues, you know, the one without a cockpit and has that opaque canopy, and you want to build up the cockpit area, then you want to look into what Millennia Models International (MMI) has to offer.
A word about MMI. The company is actually managed by one man, and technically is still around despite what people may tell you (his business have closed down). He is still casting a few conversion and upgrade sets for the Revell/Monogram Viper. He is active at the
Starship Modeler forum
and his pseudonym there is
Johnny Crash
. You can try to look for him there if you need anything within his range of products.
Another thing I like about MMI, this company pride itself with the quality and accuracy of its range, so if you do decide to get his conversion or upgrade sets, you'd be building a kit closer to the actual studio model.
MMI offers two different variant of cockpits. The first is for the single seater version which I noticed is out of stock everywhere.
Federation Models
still has a section dedicated to this version despite it being not in stock, but you can try writing to Tracy Brownfield at this
email address
 to see if he is getting any restock.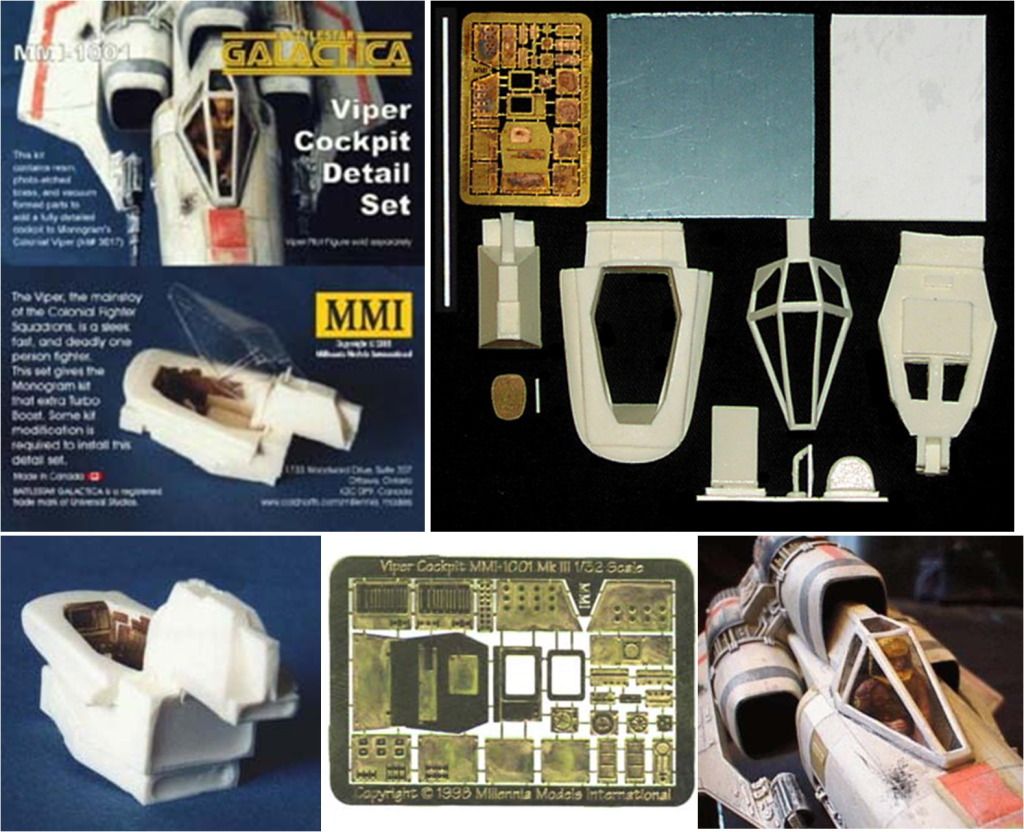 MMI Single Seater Viper Cocpit Set
And the second version is for the dual seater set, seen in "Galactica 80" TV series. This set is still available over at
Starship Modeler Webstore
if you want to build this variant.