The earliest kit I remembered seeing of the Colonial Mark I Viper came from Monogram. At that time I was still a student hence I wasn't able to afford her. I remembered seeing her in a toys store drooling away like crazy along with the totally inaccurate Galactica kit. It wasn't until over 20 years I finally got my chance to own her. Now I have several of her in my stash awaiting an idea of a launch bay diorama to make their built a reality.
The kit is officially produced at 1/32 scale though I know a few of you out there seem to challenge this. But despite this little controversy, she builds up to a pretty fine and sturdy representation of the Colonial Mark I Viper as seen on TV. The kit comes with raised panel lines and mold-in details.
It is quite mystifying however that this kit came without landing gears and a cockpit, hence no pilot figure. The entire canopy was molded in the same plastic as with the rest of the kit. Fittings especially toward the fuselage body holding the wings was not very good, leaving large seams and gaps which required some putty filling and in difficult areas making it a little difficult to sand later.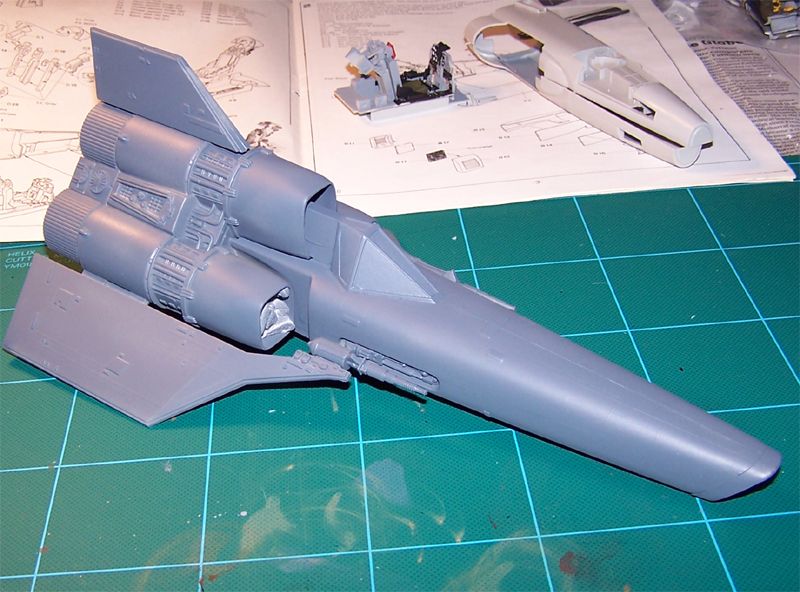 You can see the opaque canopy clearly from this WIP
Another area that was retooled was the thruster nozzles. The older kit came with an opaque piece but the reissue came hollowed out to allow lighting.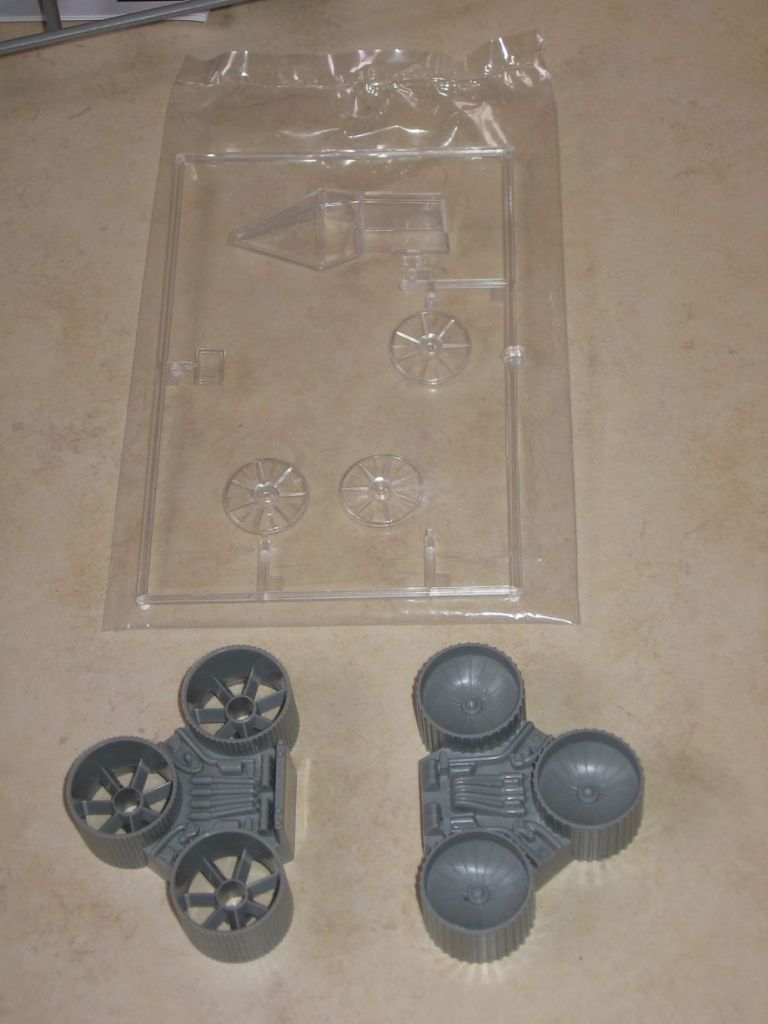 You can see the difference in thruster design clearly in this image.

Image source from

olcabour.hangar.blog
Revell bought over the license and reissued her with new parts. This time the kit came with a simplified cockpit, clear canopy and a pilot. But it was still lacking her landing gears. Clear parts also included the engine covers to distribute the lights for those planning to light up their kit. Besides the new parts and a new display stand, everything else about the kit remains the same.
Unfortunately this kit is now out of production and last I heard, Moebius have taken over the TOS Battlestar Galactica license, which is good looking at Moebius' quality control. They will be reissuing a totally new tooled version of the Mark I, and hopefully she comes with the landing gears, and a better cockpit tub.
The announcement was made at the 2012 iHobby event and only the TOS Cylon Raider in its correct 1/32 scale (big ship, bigger then the original sized kit) was highlighted.
This is truly the one kit I know many Sci-Fi enthusiast and fans are keeping in their stash by the numbers. It can be built out of the box (OOB) or it can be modified in many ways. The end result is only limited by one's creativity.
Unfortunately since she is out of production, the only way one can get her now is either through eBay, or the sales thread in a forum or if you're lucky, through a friend who has a few he or she is willing to part with.
Here are the sprues breakdown for their parts. Revell's plastic is among the few that are very nice to work with. For one thing, the parts aren't brittle and they don't break easily.
This kit builds up into a pretty nice representation of the Mark I Viper, but as with all kits, not everything is quite accurate. There are aftermarket parts for this kit but before we go there, here is a fine example of how the Mark I Viper will look - with lighting. This built was done by "Bojay" ... or at least that is what my image folder's name for her was.
Next post ... aftermarket parts for this baby.